Manual Sanitary Diverter Valve, Flow Diverter Valve
Reference:
SV-5DSMC
Sizes available:
1"-4" (DN25-DN100)
End connection:
butt-welded, tri-clamp
Body material:
AISI 304, or AISI 316L
Seat material:
EPDM, FDA177.2600
Max. working pressure:
145psi (10bar)
Temperature range:
14°F to 248°F (-10℃ to 120℃, EPDM)
Operation:
stainless steel handwheel, fine-tuning handwheel
Internal treatment:
Ra 16 ~ 32µin (0.4 ~ 0.8µm)
INQUIRY
SV-5DSMC series is a manual type Sanitary Diverter Valve with stainless steel handwheel operation. It is widely used wildly used in food-processing, beverage, pharmaceutical and fine chemicals industries, etc.

| | |
| --- | --- |
| Body Material | AISI 304, or AISI 316L |
| Seat Material  (Default) | EPDM, FDA177.2600 |
| Seat Material  (Option) | FPM (Viton), FDA177.2600 |
| End Connections | butt-welded, tri-clamp |
| Max. Working Pressure | 145psi (10bar) |
| Working Temperature | 14°F to 248°F (-10℃ to 120℃, EPDM) |
| Internal Finish | Ra 16 ~ 32µin (0.4 ~ 0.8µm), Ra 32µin as default. |
| External Finish | sandblast, or others upon request. |
| Handle Types | stainless steel handwheel, fine-tuning handwheel |
FLEXIBLE BODY COMBINATIONS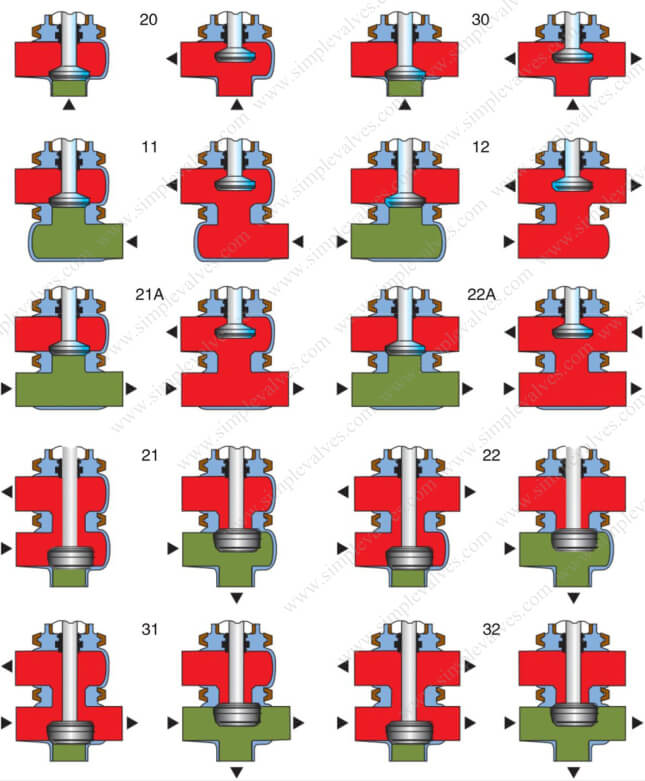 Design Features
● Unique design, sterile, no dead angle
● Compact and robust design, 360° adjustable body.
● Normally closed (NC) as the default, the NC and NO function are interchangeable by rotating 180° of the cylinder.
● Easy assembly/disassembly by loosening clamp in middle of the valve body
● Hygienic design according to 3A standard
● Manual handwheel, pneumatic actuator are interchangeable.
● A wide selection of different body combinations.
● 100% hydraulic tested / 100% inspected
Operations
● Handles
Stainless steel handwheel
Fine-tuning handwheel
● Actuators
Stainless steel actuator
● Units for intelligent control and indication:
Proximity Switches (position sensor)
Stroke Limiter
C-top control
IL-top control (Positioner)
Diaphragm Actuator
Related products