Stainless Steel Pneumatic Actuator, 304SS, Vertical Type
Reference:
SV-11-VA
Function:
air operated to control valves
Shell material:
304SS, vertical type
Actuator type:
Air/Spring (single-acting, NC/NO) or Air/Air (double-acting, A/A)
Normally Closed (NC):
Air to open and spring to close;
Normally Open (NO):
Air to close and spring to open;
Air to Air (AA):
Air to open, air to close.
Actuator air pressure:
58-102 psi (4-7 bar)
Cylinder specification:
Φ85-Φ168
Connection shaft:
8*8/9*9/10*10/11*11/12*12/14*14mm
Air supply:
clean air, non-corrosive gas
INQUIRY
SV-11-VA series is a stainless steel pneumatic actuator with a vertical angle design, it can be mounted on a variety of angular travel valves. The actuator can also be configured with various control modules, like IL-TOP (positioner/locator), C-TOP, proximity switches, etc.
VARIETY OF CONFIGUARATION
● All stainless steel shell,
● The out shape is of zero dead angle
● Corrosion-resistant
● Exquisite appearance
● Air/Spring (single-acting, NC/NO) or Air/Air (double-acting, A/A)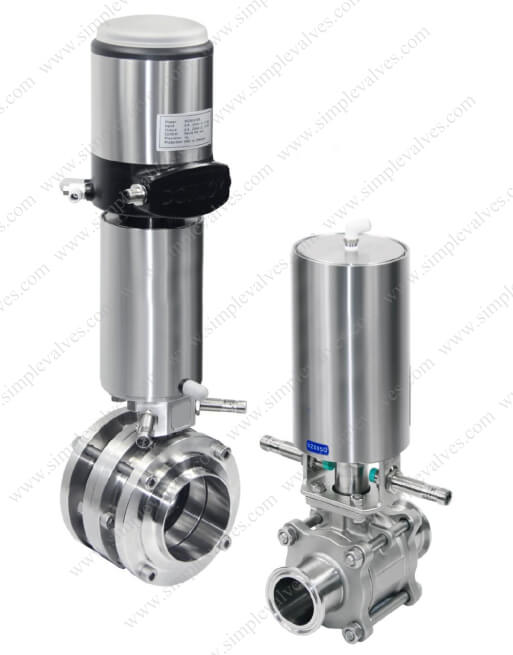 PLEASE CONTACT US FOR MORE INFO
Related products